Hi everybody,
I need some help about a Namco System 357 mobo I received with Tekken 6 Bloodline Rebellion.
I plug it in jamma by using a Capcom converter (Capcom I/O board) on my supergun (an Astro City style supergun with a Weiya arcade power unit inside).
I plug it as others JVS systems:
_RCA on the Capcom converter for the sound
_USB on the Capcom converter for the controls
_VGA directly from the system 357 to a computer monitor
_I powered the system 357 with 110V converter (System 357 is 110V only and in France we got 220V so I use a 110V converter)
_I put the USB dongle on the USB port 1
_I put the dipswitch 2 on: "ON" to be in 31Hz



The mobo turns ON and the fan is working but I don't have any video (nothing appears the monitor stay on "No signal").
Did somebody know if I have to plug something else?
I've read on the net that another cable is needed to have the +12V but I really don't know if it's true or not. Here: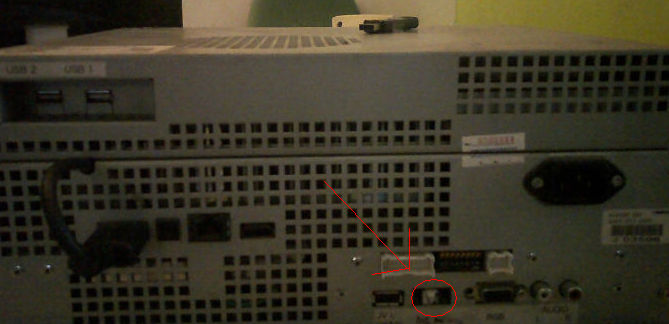 Another question, did somebody knows what the HDMI is used for?
If you got some infos or pictures it will be very appreciate.
Thanks a lot for your help everybody