Mokum wrote:Call me picky but I couldn't stand losing the Japanese warning sticker...

I mean, a cab tells a story, a refurbished one (unless **** up pretty bad) does not IMHO.

I've also got several Japanese stickers near the area where you get the coins back, pretty much applied by the arcades it operated in, and painting the cab would require to remove them, but this would also remove its story...

I know I sound kind of romantic but just can't help it
I would agree with this to a certain extent, mine had bad cigerette burns though and would only get in the house if clean. There still are some knicks and bumps though since respray.
I saved the warning sickers, one warning sticker was wrecked due to someone trying to get into the cab.
The stickers on the back were ok apart from the certificate one seen here: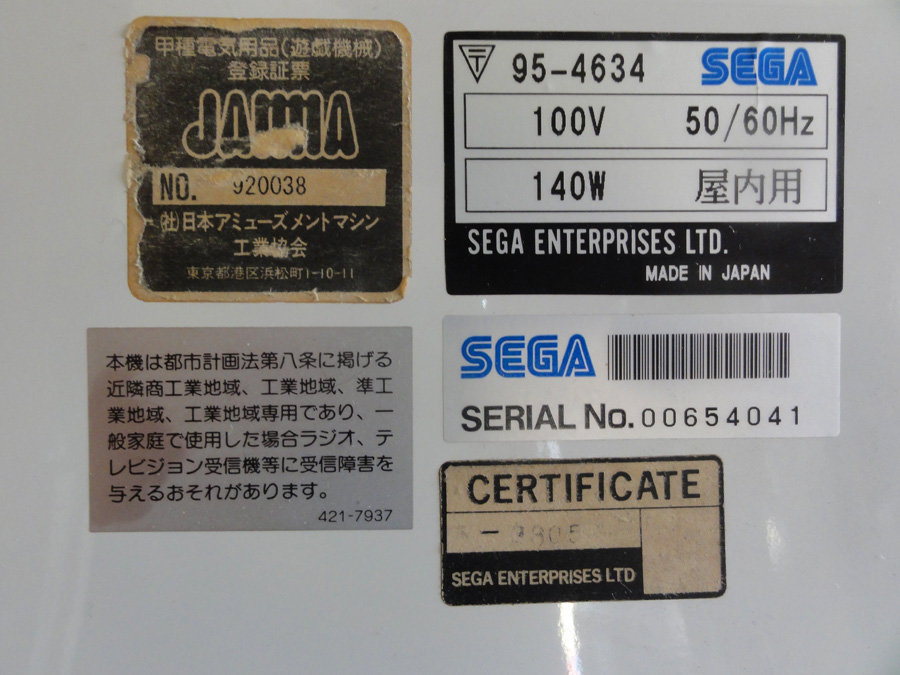 The other Japanese ones were ok too: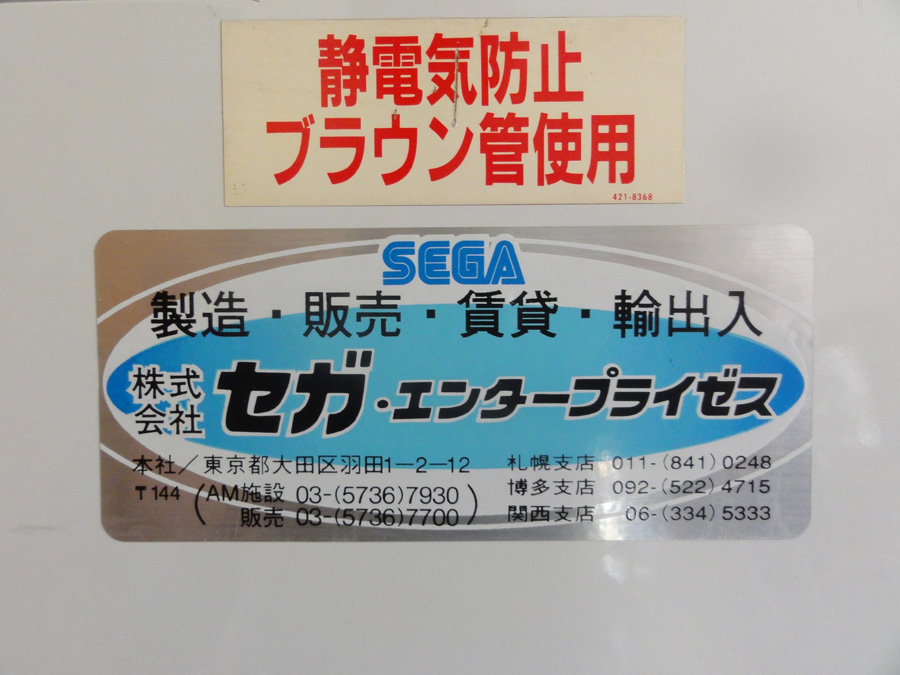 Also covered over the 100Yen sticker and the various ones of these:
So all in all, i agree that you save as much as you can but not to forget a cabs history but also make the cab feel happier about itself. A happy medium if you will.