My PFX doesn't seem to like my Taito F3 mobo/games. When I put a F3 game in I get this: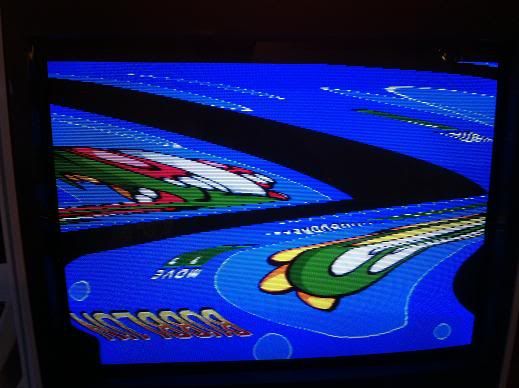 It also makes the OSD go funky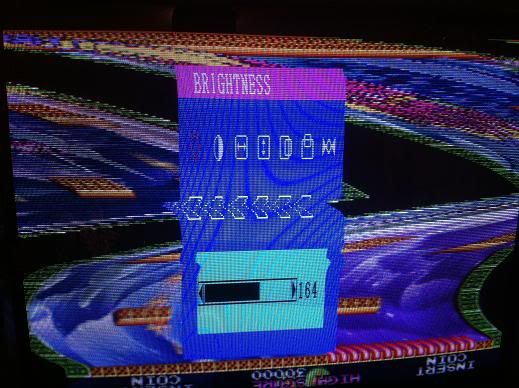 It looks like it could be horizontal hold. There isn't a setting for it in the normal OSD. I entered the service menu and found a 'H MOIRE' setting but that doesn't seem to have any effect.
I have looked in the manual but I can't seem to find anything about horizontal hold in there either.
Any ideas?
I have played the F3 on the MS9 in my NAC and it plays fine.