Hi,
I have a working Deathsmiles II Cave PC and I'm trying to figure out how to connect it to my New Astro City. Now I understand that DSII is JVS, which the cab does not support and I've never had a use for until now. It did come with a JVS-Jamma adapter which is a Sega 838-13683-93, it looks like this (not my pic: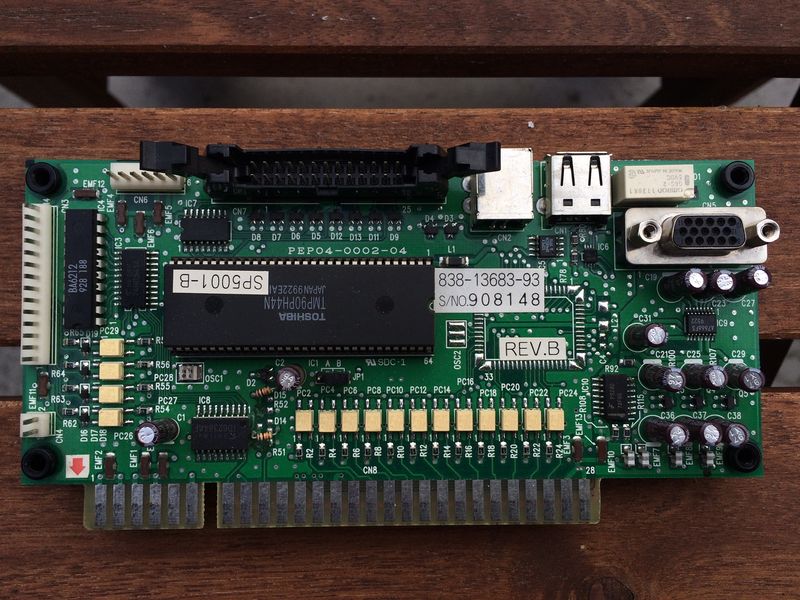 Anyway, I can get all the buttons on my cab to work using this converter but cannot get any picture. I'm currently plugging my DSII into a crappy LCD monitor VGA at the moment and I get a picture on that so I know the DSII works and I can play it awkwardly with my cab controls but glancing over at a LCD sitting on my floor.
I tried plugging the VGA from the DSII into this adapter but the picture is garbage on my cab monitor. I'm guessing because this board doesn't actually convert 31Khz to 15Khz video? Otherwise what is the point of the VGA connector on this converter board?
Anyway, thanks for any help!