Firstly, when it rains
candy
, it pours
candy
. Just grabbed my second
candy
cab.
Saw it posted, from a seller a couple hours away, and couldn't pass it up. I've been wanting a Neo Geo cab for a while. Not necessarily a
candy
cab, as US wooden Neo Geo's are pretty common around these parts. But, this certainly gets the job done, and frankly, I'm a lot more excited about this gem than I ever would be about a woodie.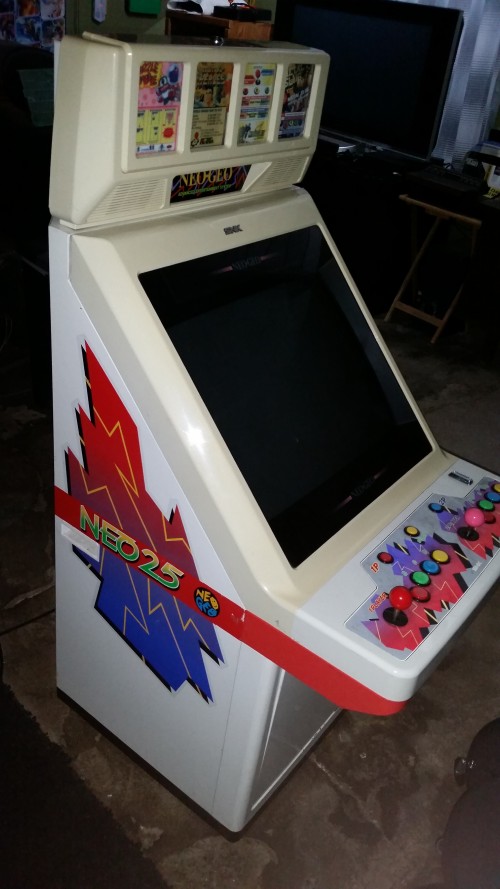 Now to my first challenge with THIS cab.
The topper lock and back panel lock appear to be original, and of course, the seller didn't have the key. The topper is unlocked, and "F750" is printed on it. I can't get to the back door lock to ID it. The main front door and the coin mech door have been drilled out and replaced. The coin door has been partially drilled out, but is not fully drilled out. The control panel locks are completely gone...and from the picture below (found on the internet), it looks like the bracket on these might be a bit unique.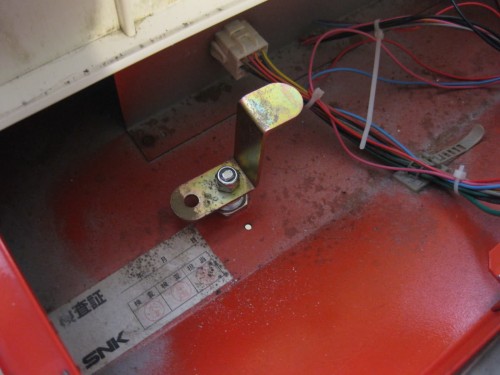 So, can anyone help me with part numbers for the various locks?
-Back door
-Topper - is "F750" a true identifier?
-CP
-Coin door, main front door, coin mech door