I've never seen any Chinese Vewlix / Vewlix knock off / clone in real life so I can't really comment on their quality...some people are really happy with them, some less so.
However I know some people have trouble telling apart Japanese and Chinese Vewlix or any clones since most look almost identical externally in a passing view or some photos. So below are some distinguishing features of 'Original' Japanese Vewlix*- (pics are borrowed from Neo_Arcadia below and various AO posts)
1) In a Japanese Vewlix when the control panel is lifted (including the back panel covering the move list) there is a JVS control panel PCB - but can't be seen in Chinese/clones (not that it really matters if your using PS360's which shadowloo typically installs)
2)Internally in the lower compartment to the right (behide the right most upper locked door) there should be a Taito audio board mounted vertically on the rear of the metal plate and a LCD control unit PCB which is mounted on the front - it's mounted vertically with a short height and much longer width.
Rear view - audio board can be seen mounted vertically
3)Next in the large locked compartment, there should be a long, but thin PCB to the right in the lower compartment also they may (in the Vewlix F only, if in a Vewlix L or AMI, it is likely to be an additionally installed accessory) be a larger vertically mounted Wie-ya PSU PCB to the left again in the lower compartment which again can't be seen.
*I know and own a Vewlix F
The Following are Chinese Versions of the Vewlix...
This is taken from Cell's Thread, notice the horizontally mounted audio board in the upper-right-back in the main compartment.
..he does a great review of his Vewlix here...
http://forum.arcadeotaku.com/viewtopic. ... 32#p210831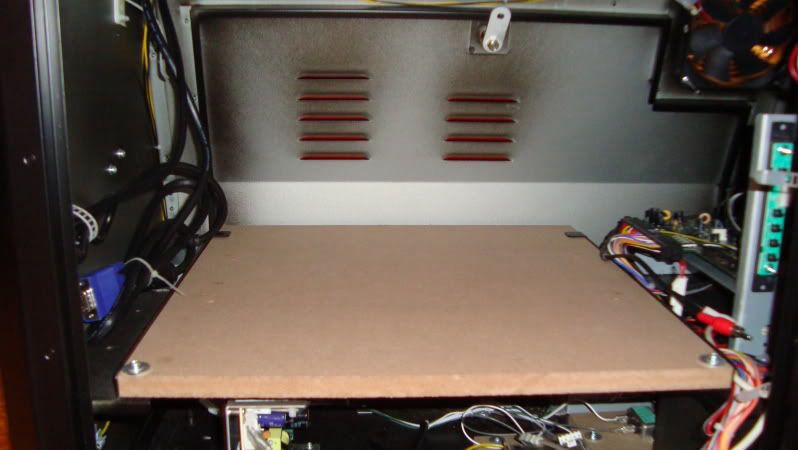 Close up - note it also has a USB connection for controls in the lower cab rather than in the upper control panel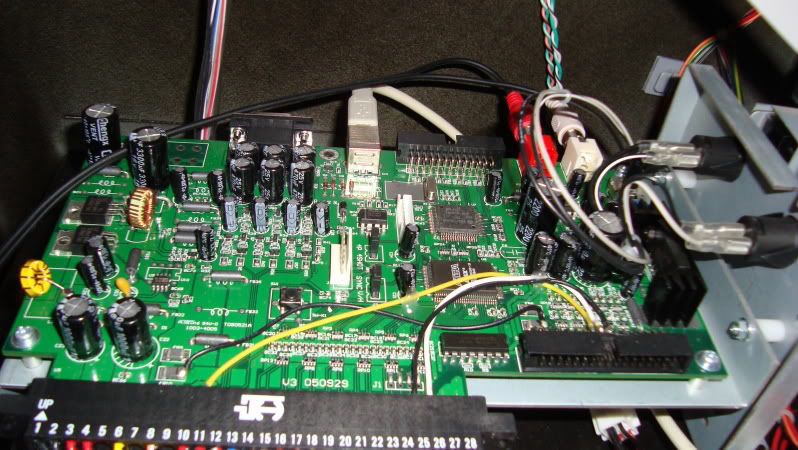 Close up of much taller LCD control PCB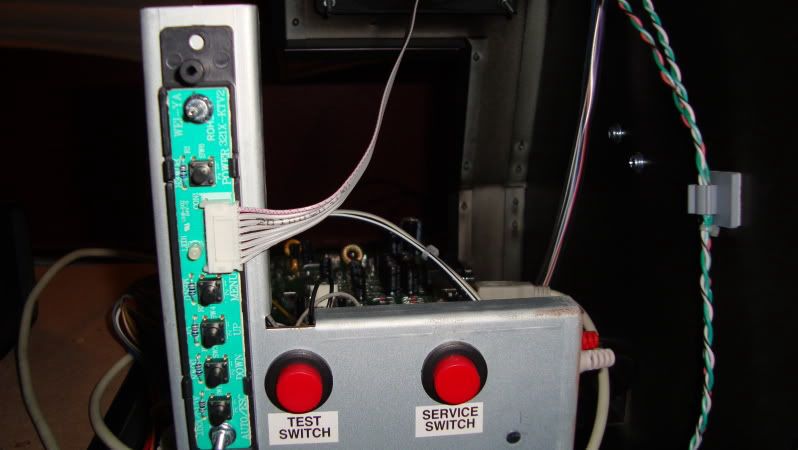 Notice in the lower part on the compartment to the right a silver ?PSU - again this is as in Cell's Chinese Vewlix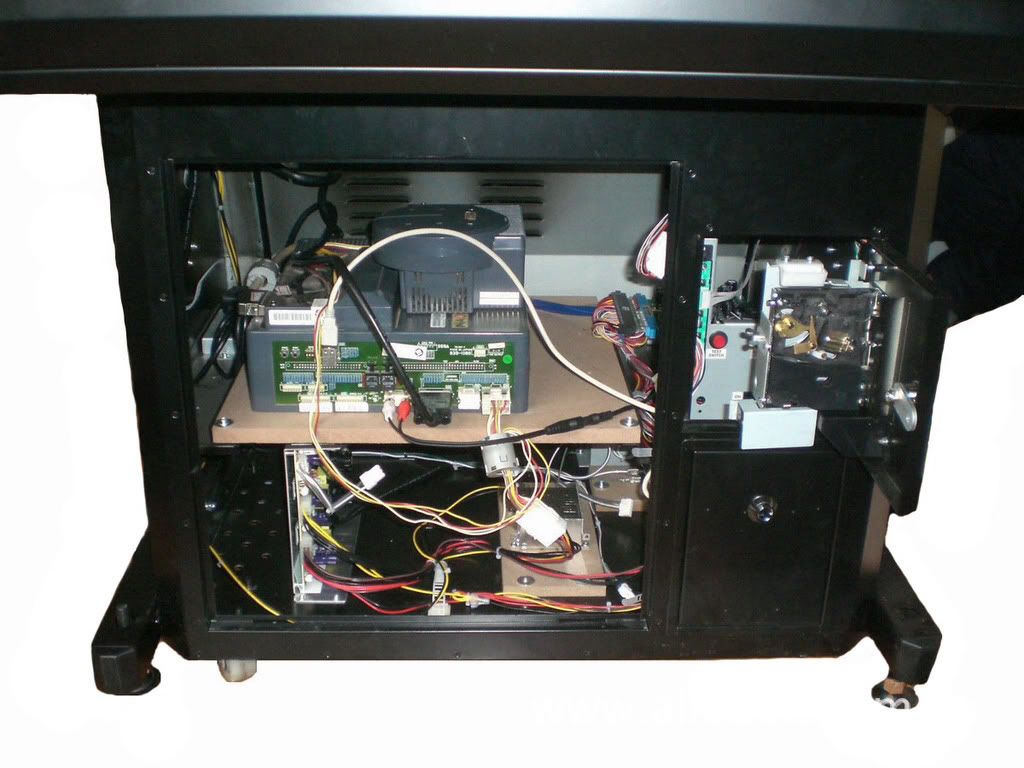 However there's loads of variation in what can be said to be a Chinese Vewlix - Cell was Assured his was a Taito licensed, but many may well be knockoffs
Here's some (and there's plenty more about) pics of various clones...
Rear view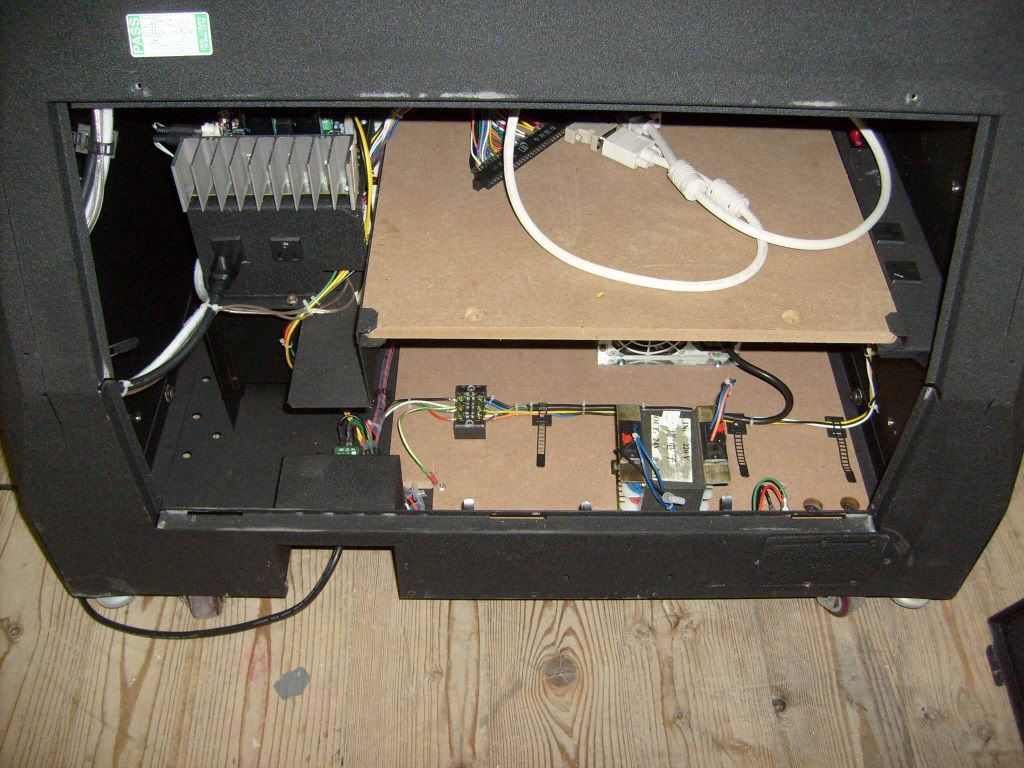 Another clone
I guess it really comes down to trying out the cab and seeing what your think, just knowing that perhaps he price should reflect that's it's possible not a 'real' Vewlix.