Hi there,
I have a Naomi/netdimm setup that I can't seem to load any games through.
All prerequisite steps have been taken (zero key, firmware etc.).
I've got it hooked up to my PC via cross-over cable and I'm using python + command prompt to try to push games across.
I can successfully bring up the 'Checking Network' screen, and ping tests are successful. However, when I try to push a game through, the Command Prompt hangs on "Trying to connect to Netdimm..." and doesn't go anywhere. I've set the netdimm IP address to 192.168.1.1 and my PC to 168.192.1.2.
Pics below. Anything I'm missing here?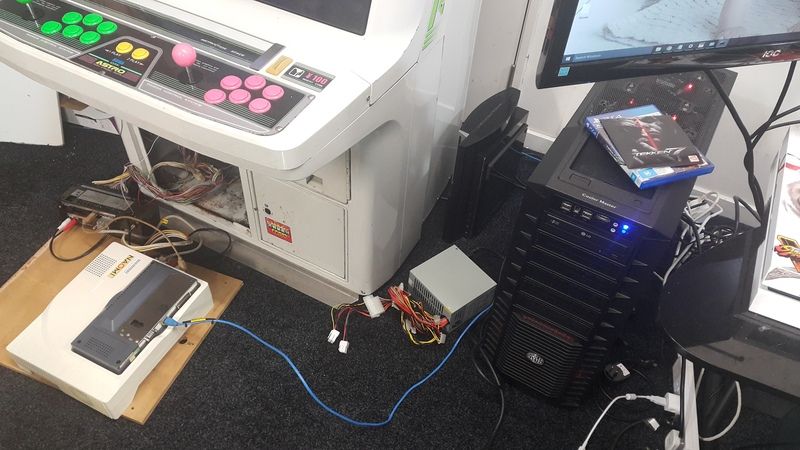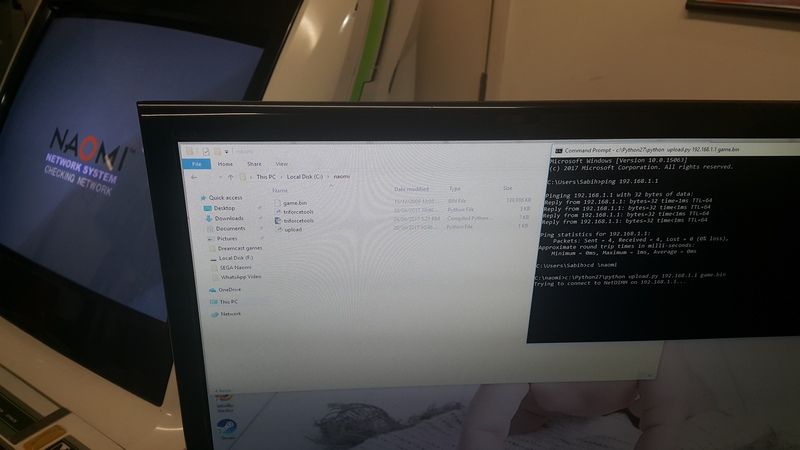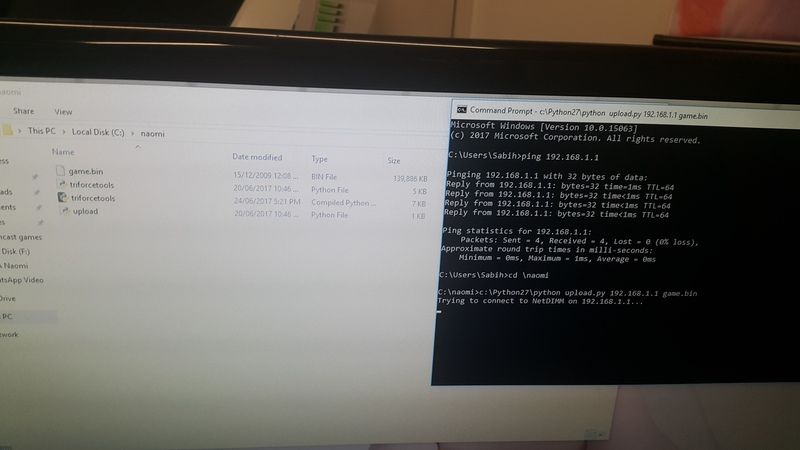 Thanks!