Hi Everyone,
I just got a Nitro Ball pcb.
I noticed that there were graphical problems such as no background and bad colors on some sprites.
I looked at the pcb, cleaned everything and found that a PAL chip (noted PAL16L8A on the board) was plugged upside down.
I plugged it on the right side but the problem was still there.
It is the red marked chip on this pic: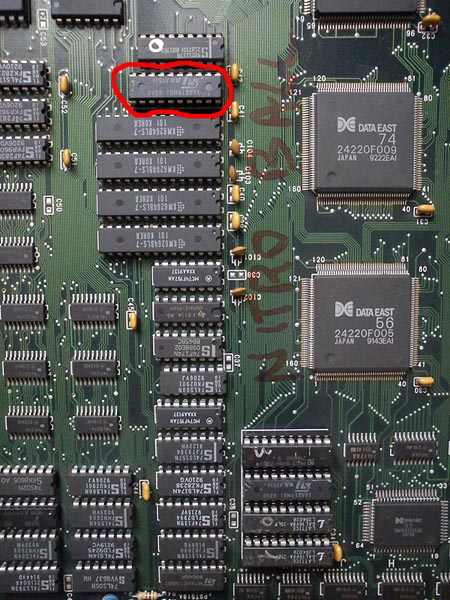 When testing the pcb without it the backgrounds are back but the sprites are gone.
Here are the results with the "suspect" chip plugged: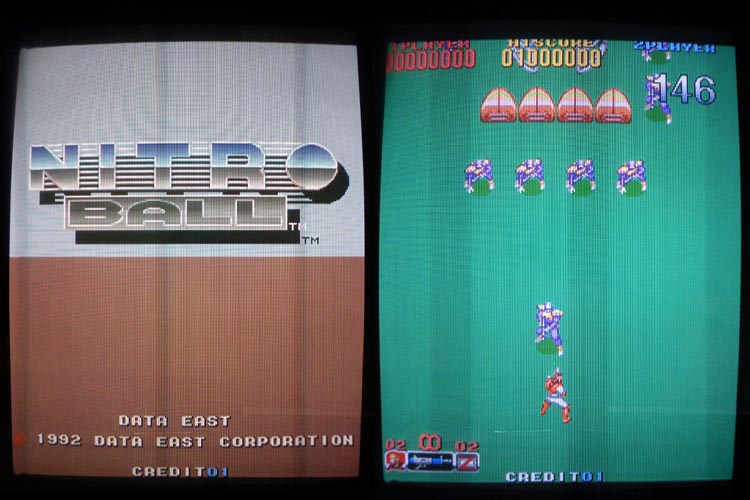 And pics of the same stuff with the "suspect" chip unplugged: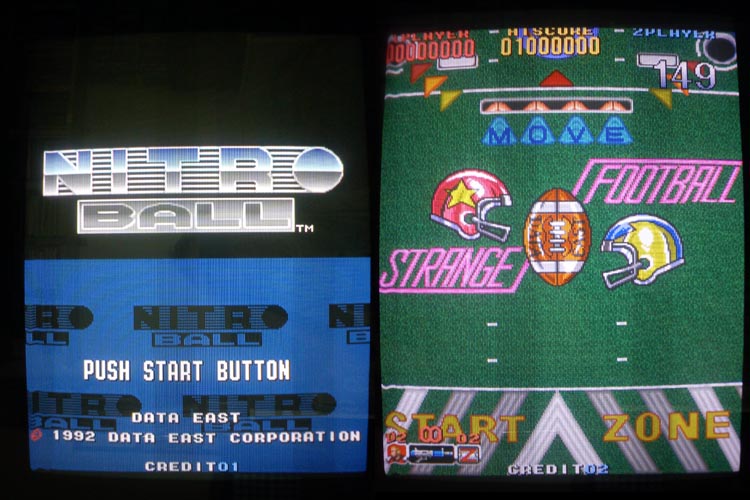 I suppose the chip is down due to the fact it was plugged on the wrong side or maybe it is not the right one ? (it seems to have been replaced by somebody as it looks cleaner than the other ones)
As it is a programmable chip, I wonder if there would be any way somebody could provide a properly programmed one ?
Thank you in advance !