jammaboards.com - questionable quality
Posted: April 19th, 2011, 3:59 pm
Ok, had some issues with my supergun today - starting to believe my pcb's were cursed as I have had some issues lately. Long story short (it involved oscilloscope, schematics, voltmeter etc), it was actually as simple as 4.2volt at the edge of my board, WTF, that only happen to noobs
Now on to investigate WHY..
The jamma harness I'm using is from jammaboards.com, I purchased 3 of them Jan 16 2008, haven't had a use for them until now.
This harness uses a single thick wire for each current, i.e 4 cables for 5v,12v,-5V and GND, however on closer inspection - they are 22 AWG, same wire gauge used for buttons!?!?!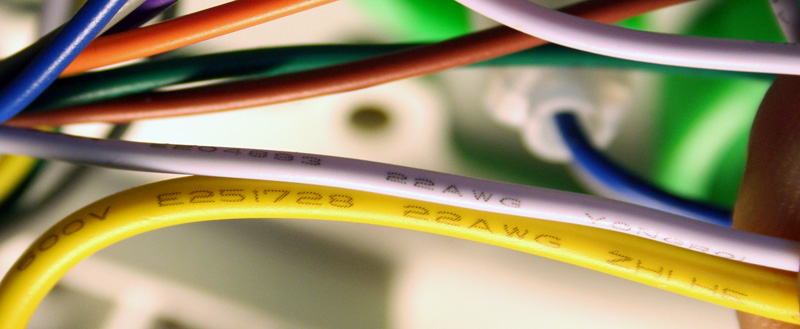 22
AWG
is totally unacceptable for power cabling, even at a low 25W (5A@5V) power usage and 3 feet length of wire, you get a 0.5V voltage drop, increase the length to 6ft, or 2meters and you get a whole volt less at your edge than at your PSU. UNACCEPTABLE!
Now, jammaboards.com state that they use 18AWG for power, I didn't check this when I got them 3 years ago, so hopefully they have changed - buyer be aware..
Anyone know where to get a quality harness for a reasonable price?