ok
who has a daytona 2 cabinet can check the dip switch configuration for this amp ?
the daytona serviche schem from internet is wrong i think ...
jp1:10-11 on
jp2:2-7 on
but
jp1 has 10 jumper and 1p2 has 4 jumper
thank's
mario
Hello ,
I have an original driving cabinet Initial D from Sega. I added a sub woofer with low pass amp to the original 2 channel amplifier and all works fine, works fine also the rear speaker in parallele mode with front one ... but i can't regolate different levels ! so ....
Now I would like to use a 4 channel amp from Sega Daytona 2 for use different volume betwen front and rear. They are different in power input (14v daytona, 17v initial d) but I think it's not a problem ....
First I added to the original wiring of initial d the 3 cable for the third volume regolation, that were not present in the original cabinet.
DO SOMEONE KNOW HOW WORK THE DIP SWITCHS OF THIS BOARD ?? There are JP1 with 10 dip and JP2 with 4 dip.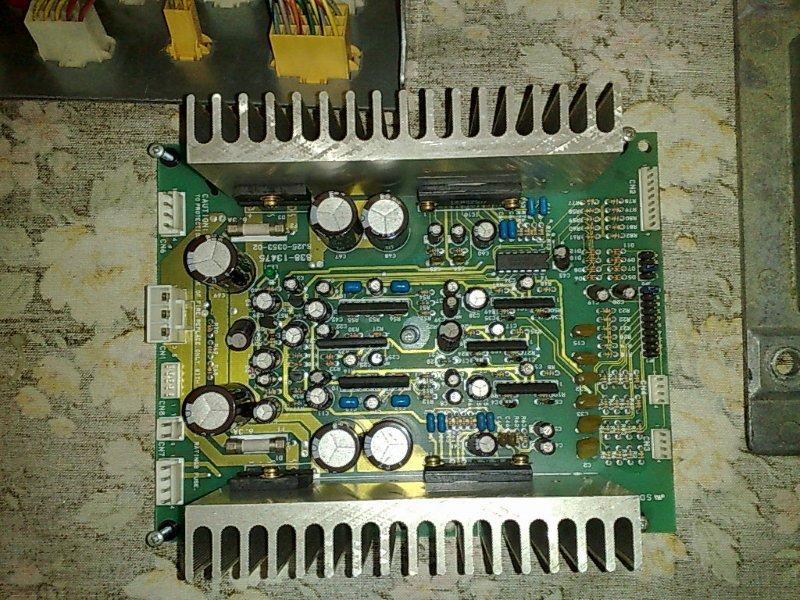 I noticed that jp1 10 jp2 2 is mandatory for make work sub woofer right, and jp1 6 8 is needed to make work rear speakers.
Now I have problems with noise on rear speakers, (the noise stops if i invert the rear with the front speaker output from amp, but i think only because i have more distance from the speaker
)
I belive we can find a better setting of this dip switch to make all work perfectly !!!
thank's
mario