Welcome to Arcade Otaku!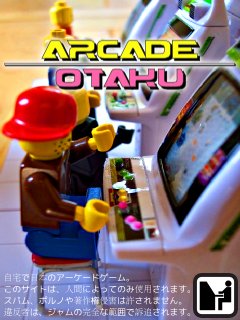 Please start by saying hello in the
introductions thread
.
Please also familiarise yourself with our
forum rules
.
If you are new to the hobby, check out our Beginners Guide
here
in our Wiki.
Our Mission Statement:
Arcade Otaku aims to be a friendly community space for fans of arcade culture and collectors of arcade equipment. We value the appreciation and preservation of original arcade games. We are not a resource for the creation of "bootleg" hardware or a marketplace to profit from.
Thanks for joining. We hope you enjoy the forum!
twitter.com/arcadeotaku