Search found 5 matches
Search found 5 matches • Page 1 of 1
by Alf81

April 17th, 2013, 8:01 am
Forum: Arcade Games
Topic: I'm just not feeling it...
Replies: 74
Views: 8252
Every Arc System Works and SNK fighter out there . Maybe with MOTW as exeption :-o Have you played much of The Last Blade? Amazing game, the only fighter I really play anymore. I have played it a fair bit, yes. Same story as with other SNK fighters. There is just something wrong with the timing/pac...
by Alf81

April 16th, 2013, 9:36 am
Forum: Arcade Games
Topic: I'm just not feeling it...
Replies: 74
Views: 8252
I can relate to this topic all too well. Though the qualities can be obvious, there is just something that doesn't click. Mainly concerning shmups, but also a lot of other genres. Ikaruga . Bought this way back for the DC, and I have reallyreally tried to love it. In the end, I just don't see it as ...
by Alf81

April 8th, 2013, 11:21 am
Forum: Arcade Games
Replies: 1122
Views: 263372
What I have collected the last few years ;) JAMMA: Berlin Wall, The ESP RA.DE. ESPGaluda II Final Fight Gals Panic Hammerin' Harry Liquid Kids Muchi Muchi Pork Mushihime-sama Ninja-Kun Snow Bros. Sunset Riders Three Wonders Vendetta CPS-2: Dimahoo Marvel Vs. Capcom Street Fighter Zero 3 Super Street...
by Alf81

September 27th, 2012, 11:24 pm
Forum: High Scores
Topic: Snow Bros (PCB / MAME)
Replies: 33
Views: 10373
All Clear. PCB. Default settings.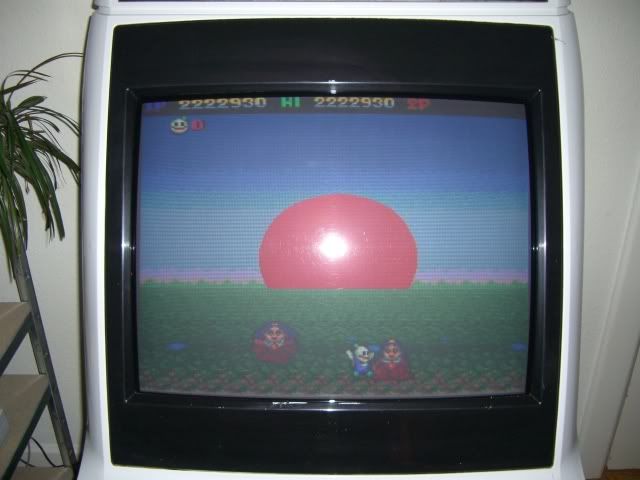 by Alf81

September 11th, 2012, 12:12 am
Forum: Insert Coin
Topic: Introduce yourself here!
Replies: 4537
Views: 546002
Hi Arcade Otaku!
Svovl told me about this forum. It looks really great and of course I want in on it
I'm from Denmark (like Svovl). I love everything 2D and beside of ever-growing console collection, I have three arcade cabinets (Aero, Astro and an Egret II).
Search found 5 matches • Page 1 of 1